From small ideas to large ones…you found your solution with Xtreme Remodeling
Simply Put…
As founder and creator of Xtreme Remodeling, I'm dedicated to give nothing but the best in personal service. This all came from the concept and belief that small ideas can become Xtreme Dreams. I truly enjoy and want to share my talent and passion in creating with others. On top of that, I strive to be professional and always deliver only the best workmanship. 
A Little History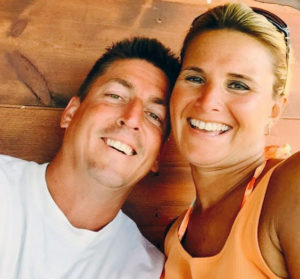 Born and raised in Livonia, Craig spent almost 14 years in Canton; and since 2008 as a resident of Harrison Twp., in what he now labels, "his dream home". Craig is happily married to his beautiful wife and partner, Wendy, and as he often comments, "I wouldn't be able to do all that I do without her."
Craig and Wendy proudly describe their family as "three awesome kids". A grown and talented daughter living and working in Chicago, a grown son, excelling in the local mortgage market, and an "almost all grown" son in high school, who demonstrates that same entrepreneurial spirit as Craig, and loves the thrill of going fast over the water in the family "go fast" boat.
For those who have known Craig over the years, they will all tell you, he's always had a passion for classic cars, fast boats and snowmobiles. He's also been a master mechanic and a Ford Engine Tech since the age of 19. On top of all that, he has an uncanny ability to "see" the potential for a remodel. So, besides being talented as a remodeling expert from the technical side, he also has a creative flair that he loves to share!
It only takes a quick look at some of the testimonials to be convinced!